Our skin changes with lighting conditions. Here we show our shade charts under flash photography, natural light and you're skin as it really is.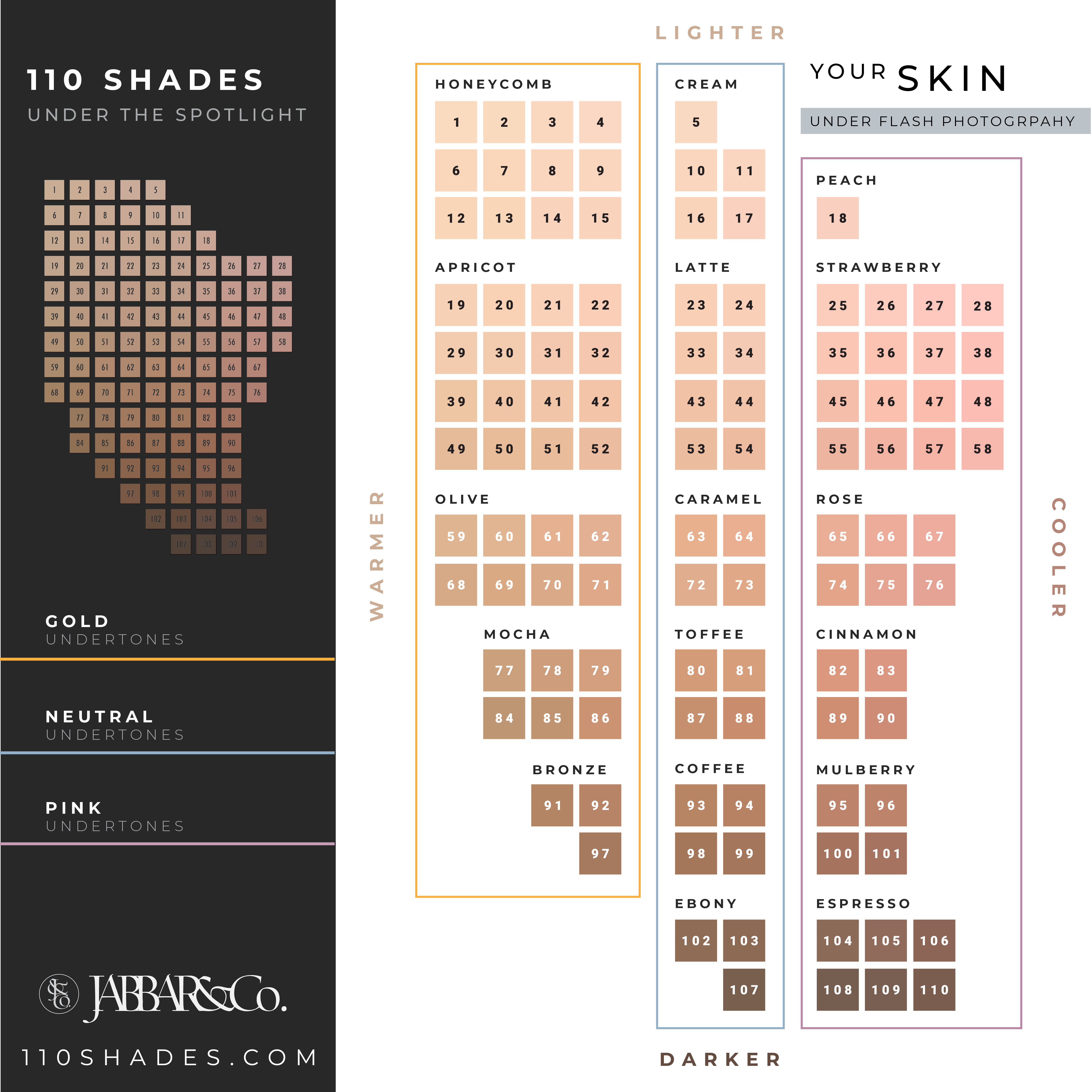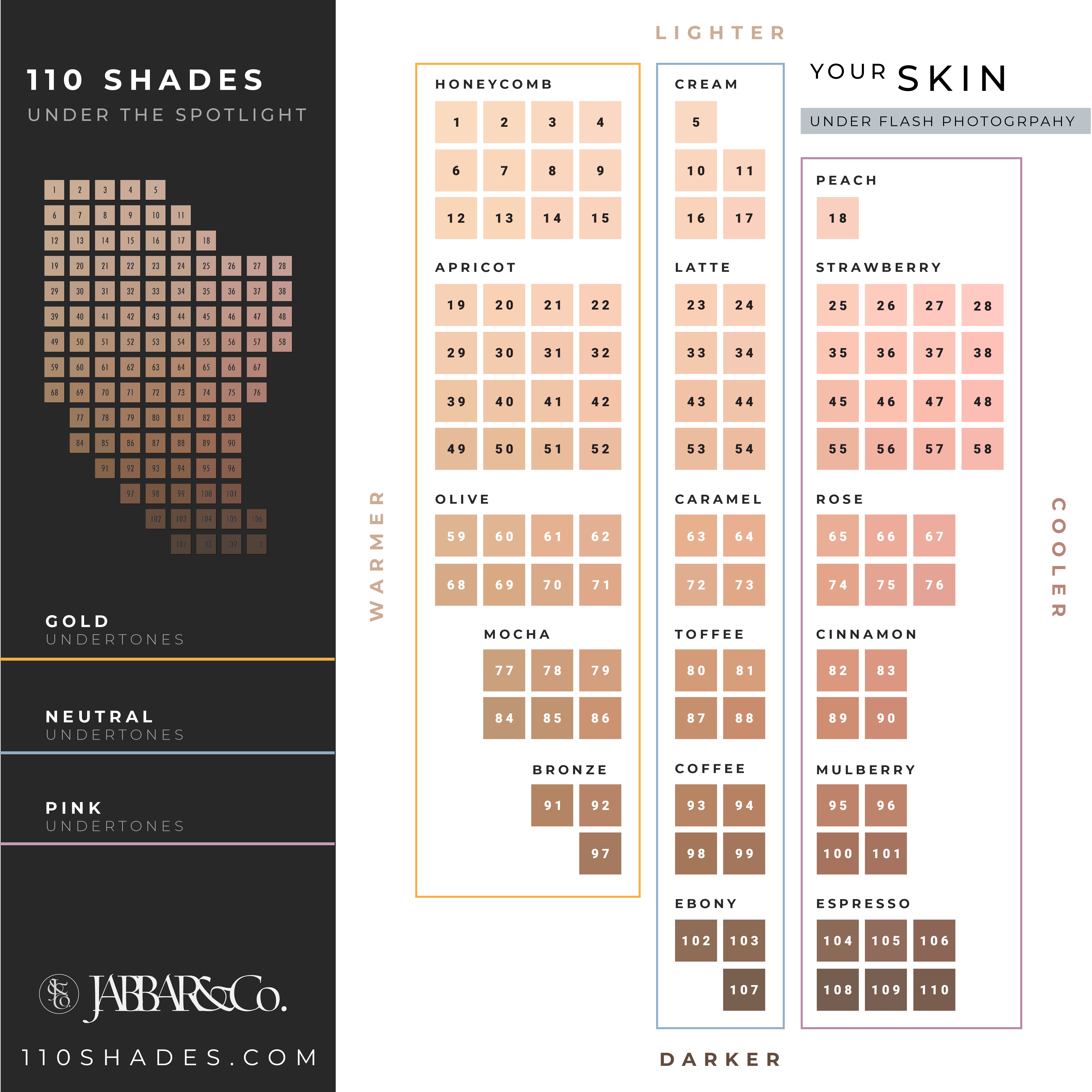 Have you checked out how our illumination slider works on our interactive chart (on the homepage)? We've turned the lights on with foundation!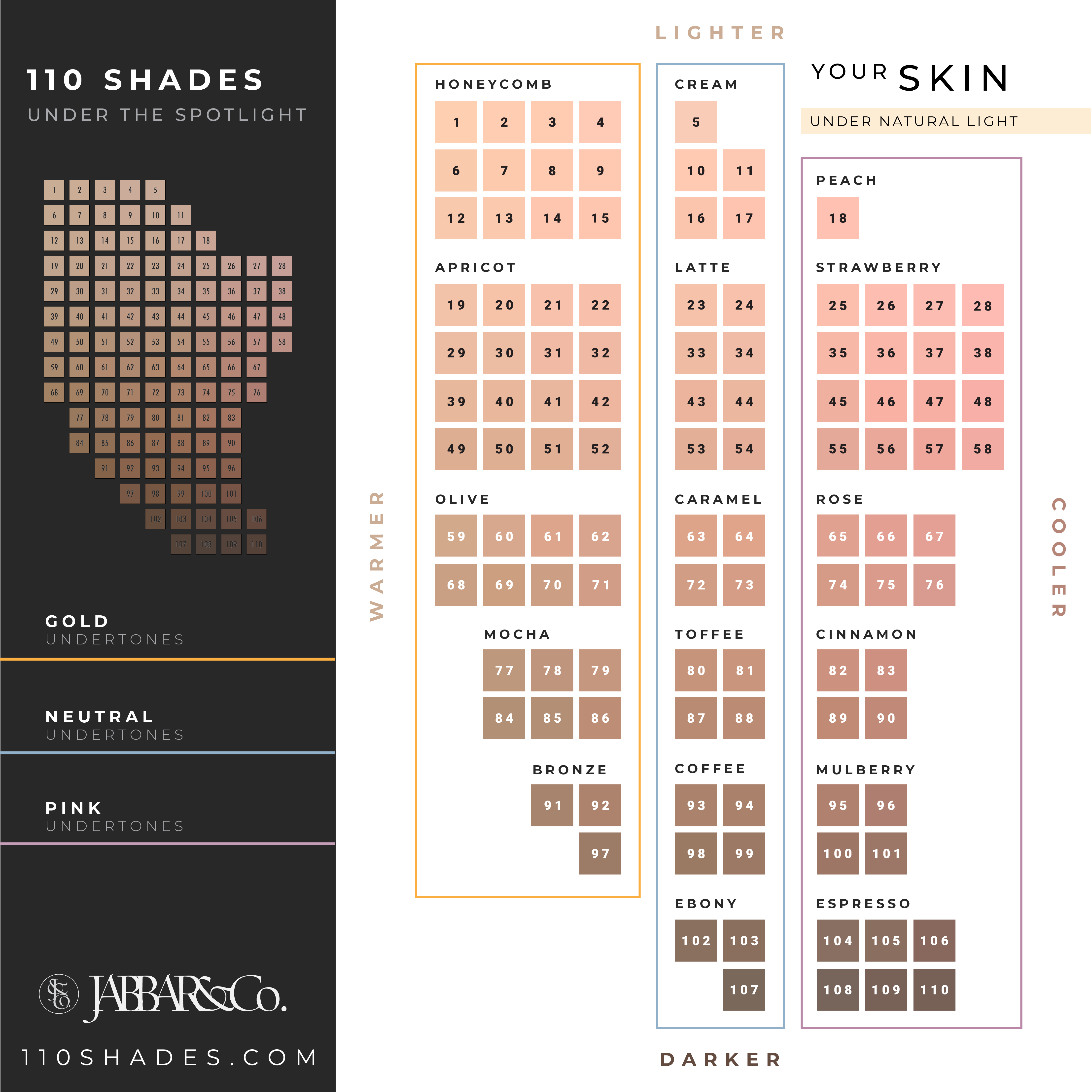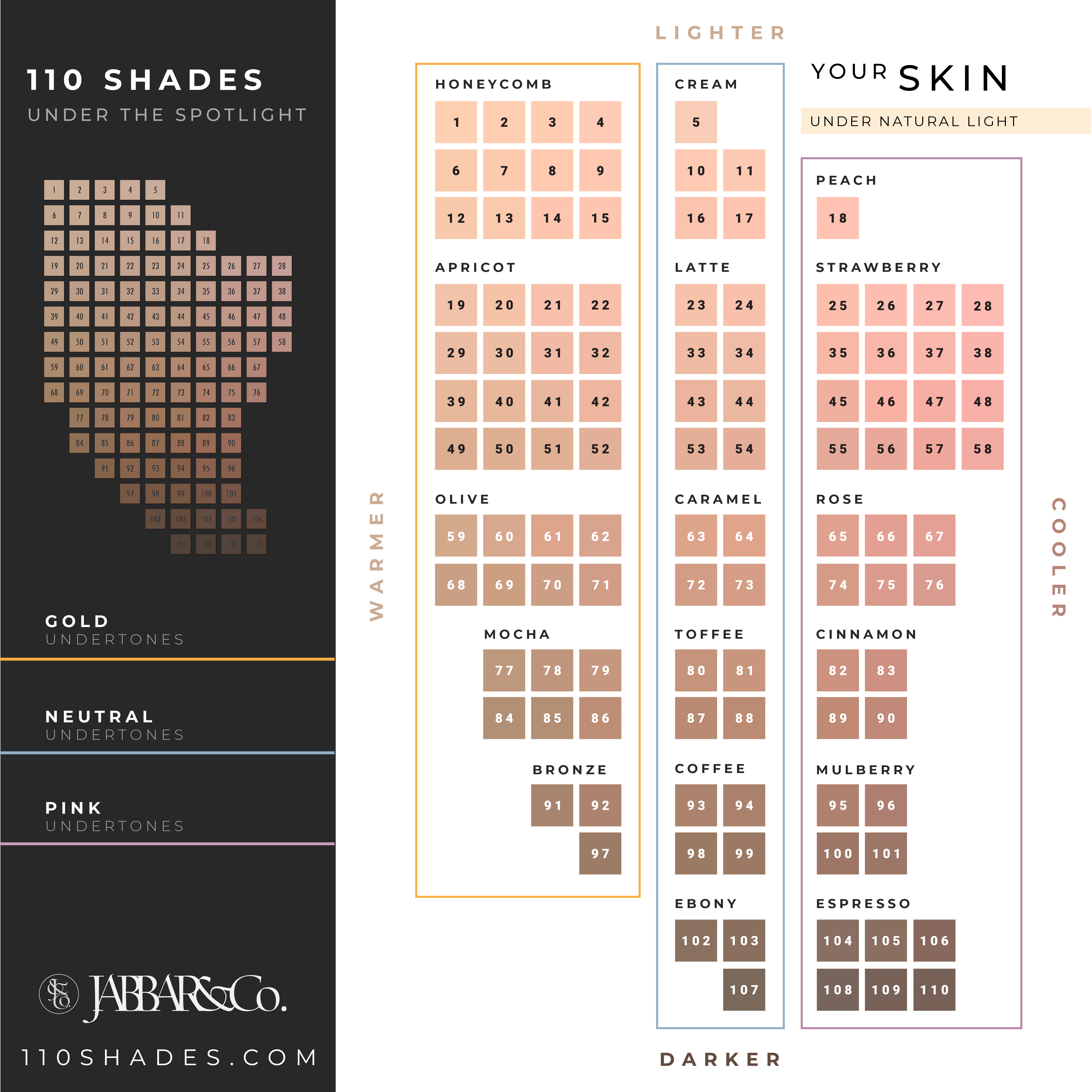 Feel free to download these images and share!