To look up any orders, we'll need your customer number #
Use our contact form to have your messages directed to the right team as quickly as possible.
Don't forget to include all the relevant details that we would need to get back to you if requested.
Connect with us
on social media!
You can also
get in touch with us
by phone or email.
Here are our details:
Email: contact@110shades.com
Phone Number: 1-800-9426-110
Our phone lines use an automated voice mailbox system to direct your queries to the right team efficiently for faster processing. We are continually trying to improve our service, so your feedback, support and patience will be appreciated.

We typically try to respond to customers within 2 business days. If you're waiting to receive an e-mail reply from us, don't forget to check and unblock us from your junk mail. Next step, if you still can't find anything, head down to one of our social media outlets to escalate your concerns with us directly.
Need to send
us something
by post?
If this is the case, we will generally co-ordinate directly with you. That said, here is our address: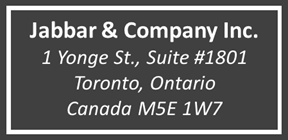 110Shades does not accept responsibility for any unexpected mail.
Note: receiving unsolicited "junk" mail may result in internal black-listing.